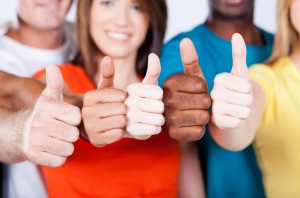 Candy Designer and Sweet Thoughts are part of the E & M Hames group of businesses. We always aim to please and will go out of our way to supply your exact requirements. Here are some of the customer comments we have had.
I recently took delivery of my personalized rock sweets and heart shaped chocolate lollipops from you. They are great! I had to email and thank you. I am using them as favours for my son's wedding later this month and I know they will be very well received!…….Gina Tiller
Wanted to let you know that the rock and the labels look brilliant –
much better than I'd imagined. I'm sure they'll be a great talking point
at the wedding!………Natalie Bell
Just a short note to say that the rock arrived at my future mother in law's today and she say's it's absolutely perfect!Thank you so much for your hard work and I look forward to recommending you in the future!….Penny O'Neill
I have just received my rock and fortune cookies and I would like to say a huge 'thank you' for your work! These rocks are fantastic, very well made and they look lovely. I can't wait to use them at my wedding – thank you so much for your excellent products and professional service…..Dawn Stevenson.
Just a quick note to say thanks very much for your help and excellent customer service. It is nice to know that there are still companies out there who want to help and not give up after the first question asked….Sam Stone
Just to say thanks very much for the rock for our wedding which arrived on friday.
It is absolutely fantastic and I am sure our guests will love it as much as we do!…….Amanda & Michael
Just wanted to thank you for the wedding rock for mine and Nathan's wedding
28th May. We received them last Friday. They're fab and we're really
happy with them. Thanks again……Sarah Lethbridge
I just wanted to drop you a quick line to thank you for our rock! It arrived yesterday and we are both so pleased with it.They taste great as well!!! I just hope our guests love them, which I am sure they will! Thank you so much!…….Kelly Gill
Just to say the wedding rock arrived, and is splendid. Thanks to all …….Bill Rudman
I received the Fortune Cookies yesterday. I couldn't resist trying one and
they are fantastic.Thank you once again for your help. It's only 11 weeks until the wedding and
I can't wait for our guests to see them……..Jennifer Addison
Just wanted to say thank you very much for the rock. It is even better than we were expecting, and tastes delicious!….Jim & Lisa
Just wanted to say a big thank you for all your help. I received the wedding rocks and they're great just what i wanted…..Joanne Binks
Just sending you a thank you for the chocolate menus received yesterday for our wedding. Am really pleased with them, such an unusual favour……Jane Jenkyn
I received my order for my wedding yesterday and just wanted to thank you
all so much. Everything is perfect and worth the wait. Thanks again……..Emma Hudson
Just wanted to say a big thank you for the wedding rock you produced for us – it was exactly what we wanted and we were very pleased with it. We would definitely recommend you to anyone who wanted something similar in the future! ……. Caroline Jaggard
I received today the chocolates and rock sweets they look fabulous. Thank you for providing a fab service…..Jaz Jutley.
Thank you. We have the rock. Many Thanks for an excellent service………Sushila Wingham
I received my rock today that I ordered for my wedding and it is absolulely fabulous! Thankyou so much for all your help, it was very much appreciated! ………..Rhonda Badger
They've just arrived !! They look great – many thanks for your help……Mark Richardson
I just wanted to quickly email you to thank you so much for the wonderful job you have done with our rock order.The two parcels arrived this morning and they are fantastic!……. Rachel Mallinson
I would like to say what a wonderful job you have done and how very very pleased we all are with the results. None of us have every seen anything like this before (well apart from the seaside). The colouring is perfect and the picture works really well. We will be telling everyone of your web site and we do hope that we have started off a new 'trend' of wedding favors in this area……….Mandy Dreyer
Thanks for the Rock – it arrived safely today! It looks great! You did a very good job matching the colours! thankyou ……… Michelle Warner
Thank you so much for the safe, and on time delivery of the 200 peices of rock which we ordered for my son's wedding. Everyone was very impressed and wanted to know where we got them. They looked great, all laid out on the tables at the reception. Thank you all for your help……..Jill Soames
I just wanted to say a big Thank You for our Wedding Rock. Its' even better than we thought it was going to be – its' just right – we love it!!Thanks – I'll be recommending you to anyone who'll listen…….. Kate Blundell
Thanks loads – the rock arrived this morning and is fab……….. Susie Martin